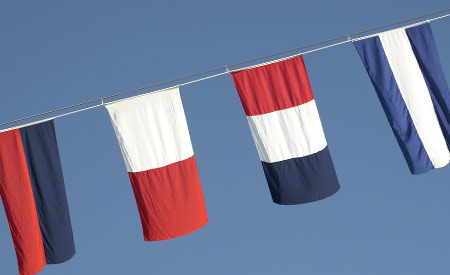 LEGAL TERMS
Thank you for visiting our web site. These Legal Terms relate to your use of www.Navicerne.com ("Site") and form a legally binding agreement between you and Navicerne Group LLC ("Navicerne"). By downloading, viewing, copying, printing or otherwise using any part of the Site, you agree to these Legal Terms. If you do not agree with these Legal Terms, please do not download, view, copy, print or otherwise use any part of the Site. These Legal Terms may be revised at any time without notice to you.
MODIFICATIONS
We reserve the right in our sole discretion, to modify, add or remove any portion of these Legal Terms, in whole or in part, at any time. Please continue to review these Legal Terms whenever accessing or using this Site. Your use of this Site after the posting of changes, modifications, additions or deletions to these Legal Terms will constitute your acceptance of these Legal Terms, as modified.
COPYRIGHTS AND TRADEMARKS
All materials on this Site, including text, graphics, logos, icons, images, audio, and video, are the property of Navicerne or its content providers, and are protected by U.S. and international copyright laws. The overall look and feel of this Site and the compilation of all the content on this Site are the exclusive property of Navicerne and are also protected by U.S. and international copyright laws. You may download, view, copy, and print the materials on this Site for personal, informational, non-commercial, internal use only, provided that you do not remove or alter any trademark or any copyright or other proprietary notices. Navicerne may revoke any of the rights granted in these Legal Terms at any time without notice, and those rights terminate automatically without notice if you violate any of these Legal Terms. Upon revocation or termination of such rights, you must destroy any digital or printed copies you have of any portion of the Site. Unauthorized use of any materials on this Site may violate copyright laws, trademark laws, and other laws of the U.S. and other jurisdictions and may subject you to civil and/or criminal liability. All rights not expressly granted in these Legal Terms are reserved.
You agree to abide by all applicable copyright, trademark, and other intellectual property laws and with all additional copyright and trademark notices, information, and restrictions contained on any information or materials on the Site.
Navicerne ® and the Navicerne logo are registered trademarks of Navicerne Group LLC. Other trademarks shown on this Site are the property of their respective owners.
LINKS TO OTHER SITES
As a convenience, the Site may contain links to non-Navicerne sites. Navicerne has no control over and accepts no responsibility for the content or performance of non-Navicerne sites. Navicerne does not endorse any other companies, products or services mentioned on this Site, and a link to a non-Navicerne site does not mean that Navicerne endorses or makes any representations about that site, its performance, its content, its owner, or its owner's products or services.
UNITED STATES
The Site may contain references to Navicerne products, services or programs that are not available in your country. Such references are not intended to announce such products, services or programs in your country. Navicerne makes no representation that access to the Site or use of any of products or services on the Site is permitted under the laws of nations other than the United States, and access to the Site is prohibited anywhere such access would violate local law. You are responsible for compliance with all applicable laws governing your access to the Site.
DISCLAIMERS
You acknowledge that none of the information and materials made available on or through this Site constitutes business, financial, investment, hedging, trading, legal, regulatory, tax, accounting or other advice. The Site is intended for informational purposes only and should not be construed as a solicitation or offer to buy or sell any securities or related financial instruments. The information contained on the Site may contain technical inaccuracies or typographical errors. Both the Site and the services described on the Site may be changed at any time without notice. Navicerne assumes no responsibility, and will not be liable for, any damage to, or viruses or other disabling code that may infect your computer equipment, software or other property as a result of your downloading, viewing, or otherwise using the Site or any of its content, or any sites to which the Site contains a link, or their content. We do not warrant that this Site or any information or materials will be provided on an uninterrupted or error-free basis, or that errors will be corrected. THE SITE AND ITS CONTENTS ARE PRESENTED "AS IS" WITHOUT WARRANTIES OF ANY KIND, EITHER EXPRESS OR IMPLIED. TO THE FULLEST EXTENT POSSIBLE UNDER APPLICABLE LAW, NAVICERNE EXPRESSLY DISCLAIMS ALL WARRANTIES, INCLUDING WITHOUT LIMITATION WARRANTIES OF MERCHANTABILITY, FITNESS FOR A PARTICULAR PURPOSE, AND NON-INFRINGEMENT OF INTELLECTUAL PROPERTY RIGHTS.
IN NO EVENT SHALL NAVICERNE BE LIABLE FOR ANY CONSEQUENTIAL, INCIDENTAL, INDIRECT, SPECIAL OR PUNITIVE DAMAGES, OR ANY DAMAGES WHATSOEVER, SUFFERED AS A RESULT OF DOWNLOADING, VIEWING, COPYING, PRINTING, DISTRIBUTING, MODIFYING, RELYING UPON, OR OTHERWISE USING OR BEING UNABLE TO USE ANY PORTION OF THE SITE OR ANY SITE TO WHICH THE SITE CONTAINS A LINK, INCLUDING ANY BUSINESS INTERRUPTION, WORK DELAY, OR LOSS OF DATA, PROFITS, REVENUES OR OTHER ECONOMIC ADVANTAGE, WHETHER SUCH DAMAGES ARE CLAIMED UNDER CONTRACT, IN TORT, OR OTHERWISE, AND EVEN IF NAVICERNE HAS BEEN ADVISED OF THE POSSIBILITY OF SUCH DAMAGES.
INDEMNIFICATION
You hereby indemnify and hold Navicerne, its affiliates and their respective officers, directors, owners, agents, licensors and service providers harmless from and against any and all liabilities, judgments, fines, damages, settlements and costs (including reasonable attorney's fees and disbursements) incurred in connection with any claim arising out of any breach by you of these Legal Terms or claims arising from your use of this Site. You will cooperate with Navicerne in the defense of any claim.